Any one with a HTT had to change these things out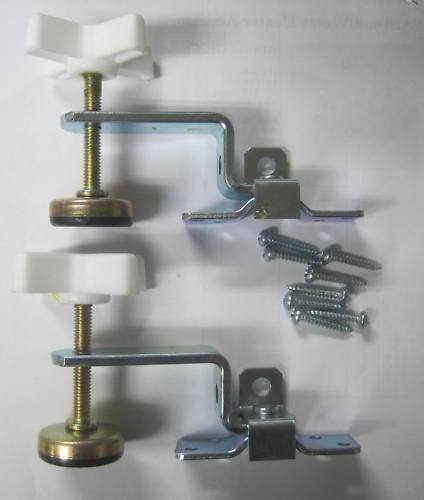 if so how hard are they. Also seen where some campers had those cargo door latches on theirs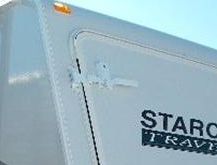 and was wandering if they would work on mine and would hold the door tight enough to keep water out they look like they would be more secure plus you would be able to put a lock on them if you want all four of mine broke last summer don't know if i tried to tighten them down to much or what but going to have to replace them



Posts

: 143


Join date

: 2012-02-16


Location

: roan mountain tn



jb - we don't have an HTT anymore, but I thought we were doing something wrong, because we were getting water in there if we travelled in the rain. I was apparently tightening them TOO MUCH!! That caused the rubber gaskets to flatten, letting water get in.

I know some friends of ours have replaced theirs and use the little bar type now. They replaced them so they could completely lock theirs down - some teenagers were opening their HTT and using it for a party house when it was stored in their backyard. From the house, my friends couldn't see the camper, but the teens COULD!!

He didn't have any trouble changing them out - he said it only took him an hour or so to do it.
Charter Member





Posts

: 696


Join date

: 2009-12-30


Location

: Norton, VA



been researching and found some info on rv.net about them and where to buy them and lucked out the place is in johnson city so i can save on shipping but going to be about 100 bucks so thinking do one side then the others later




Posts

: 143


Join date

: 2012-02-16


Location

: roan mountain tn



We have the those also and was looking into getting the arm bars. We have key locks in the top of each door that will hold the door inplace while tighting the handles. I have read it is not hard to replace them and fill in the holes if the new brackets don't line up. take photos while you replacing them and keep us updated on the progress.

_________________
Darlene Kral
Coleman Tent plus boat!
Charter Member - Admin





Posts

: 566


Join date

: 2009-10-02


Location

: Knoxville





Similar topics
---
Permissions in this forum:
You
cannot
reply to topics in this forum